Is your furnace acting up, blowing cold air, or making too much noise? Don't get left in the cold! Our experienced team of professionals is here to keep your home or business warm and cozy.
A Plus is the leading company for all of your air conditioning and cooling needs. Our technicians are qualified professionals who will get the job done right for your home or business.
Regular HVAC maintenance not only increases the reliability and efficiency of your equipment, it also extends its lifetime. Protect your investment with a maintenance agreement.
At A Plus, we have the equipment and expertise to ensure your home is properly ventilated and comfortable throughout the year. Breathe easy—and count on A Plus for your indoor air quality solutions.
When it comes to your electrical system, go with the top professionals in the Westfield area. At A Plus HVAC, our fully licensed and insured electricians can help with all your electrical projects—customer service is at the heart of what we do.
Stay up to date with our latest news and information
Air quality in your home is important to your family's health. Having the right humidity levels, changing your filters regularly and installing air-cleaning or filtration systems like UV lights and air scrubbers.
Read More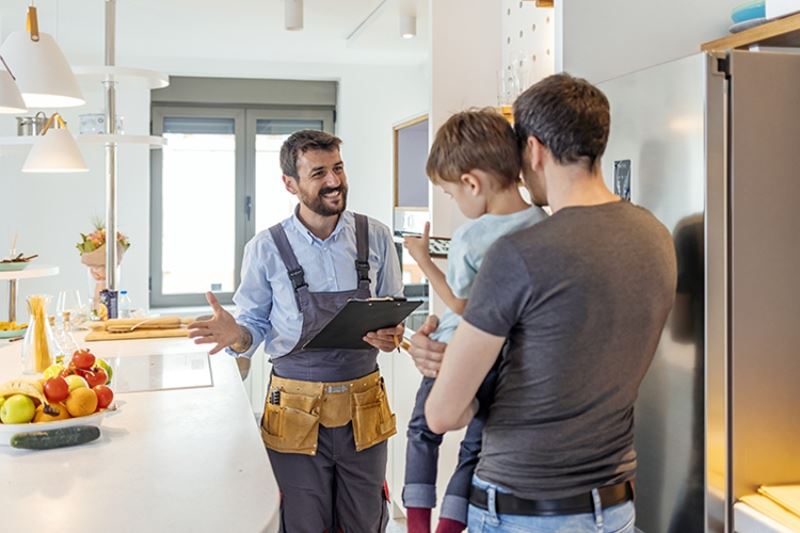 Here's a comprehensive air conditioning maintenance checklist, courtesy of our professionals at A Plus HVAC, to help keep your system in excellent working order.
Read More
Nathan LeMay has built his company
on honesty and integrity.
A Plus HVAC was established as a family business in 2006 and has since become the preferred heating and cooling solutions company for Western Mass.
"We tell our customers that A Plus is not just our name," says LeMay. "It is the only acceptable grade. We truly believe that every customer should experience 100 percent customer satisfaction."
A Plus HVAC is a Carrier Factory Authorized Dealer, a Mitsubishi Electric Diamond Dealer, and an award-winning member of The Home Depot's Professional Contractor Program for Heating and Cooling Contractors.
A Plus technicians are NATE (North American Technician Excellence) certified and the company is an ACCA (Air Conditioning Contractor's Association of America) member in good standing. ACCA is the heating and cooling industry's leading trade organization.
The company utilizes A/C Check (formerly known as QIV) testing to ensure that your AC system is properly charged and has sufficient airflow. In September 2013, 2014 and 2015, A Plus HVAC Inc. was awarded a Cool Smart QIV Award for exemplary service and outstanding performance having the Most New Equipment in A/C Check testing.