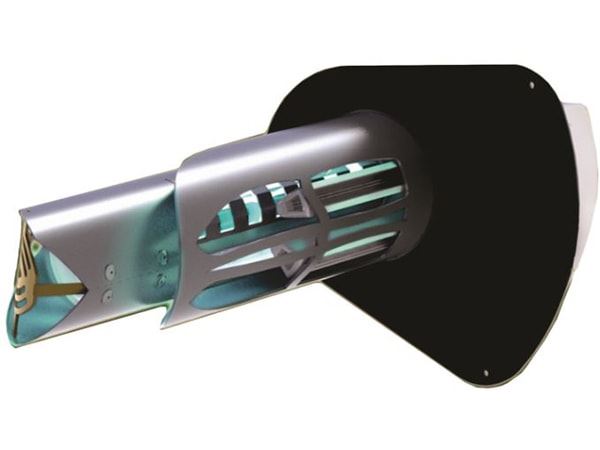 The award winning REME HALO® whole home in-duct air purifier is the next generation of indoor air quality (IAQ) technology and capable of purifying every cubic inch of air that your central air conditioning system reaches. Designed to eliminate sick building syndrome risks by reducing odors and air pollutants, the REME HALO® whole home in-duct air purifier is the best solution for whole house and building air purification.
Product Features:
Inactivates SARS-CoV-2 (COVID-19) by 99.9%
Dual ionizers to reduce airborne particulates (dust, dander, pollen, mold spores)
Kills up to 99% of bacteria, mold and viruses
REME® reduces sneeze germs by 99% in the time a sneeze can reach three feet.
New zinc ions kill 99% of viruses on surfaces
Unlike portable units that are limited to the room in which they are placed, the REME HALO® provides whole home and building purification.
Easily integrated with your existing HVAC system. The unit doesn't take away living space and operates silently.
Two (2) quick release features for easy, no tool, cell replacement
Incorporates an adjustable shroud around the REME® cell, which allows customization of the advanced oxidation plasma output.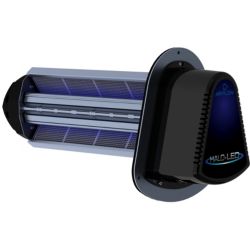 The HALO-LED™ is the industry's first LED in-duct, whole home and building air purification system that is both mercury free and zero ozone compliant. The HALO-LED™ proactively treats every cubic inch of air conditioned space, reducing airborne and surface contaminants and pollutants through bi-polar ionization and revolutionary, patent pending, REME-LED™ technology.
Product Features:
Long-life replaceable LED cell module with 2.5x longer life than current mercury vapor UV lamp technologies
Industry's first washable catalyst for high load environments (ie. cigar bars, smoking rooms)
Reduces airborne and surface microbials, bacteria, viruses, and mold
Reduction of smoke, odors, VOCs, allergens, dust, and particulate
Mercury and ozone free
Seven-year limited warranty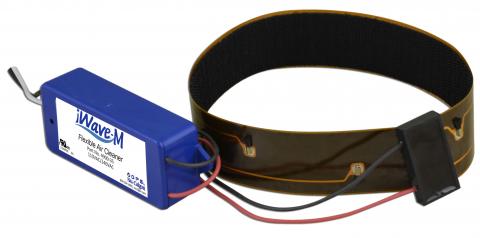 iWave-M is a flexible ion-generating bar that can treat IAQ in nearly any HVAC application. The air purifier provides the highest level of ionization energy in the most compact size available in the market, producing 35 million ions/cc per linear foot. The highly versatile iWave-M is low maintenance with no replacement parts. As the air flows past the iWave-M, the device emits positive and negative ions, creating a plasma region that purifies the air, killing mold, bacteria and viruses in the coil and living space. The ionization process also reduces allergens, smoke and static electricity, as well as controlling odors (cooking, pet, VOCs) and other particles (no more sunbeams) in the air without creating ozone or any harmful byproducts.
Special ion needles routed in a flexible bar circuit
Compact design applicable for HVAC cooling coils up to 36" wide
Can flex easily in the field to accommodate virtually any application - ideal for ductless systems
Chemical and temperature resistant; durable for long service life
No replacement parts
Flexible voltage input – 110VAC to 240VAC
Kills mold, bacteria and viruses
Reduces allergens, odors, smoke, static electricity and airborne particles
Keeps coil cleaner
UL and cUL approved
Three-year warranty*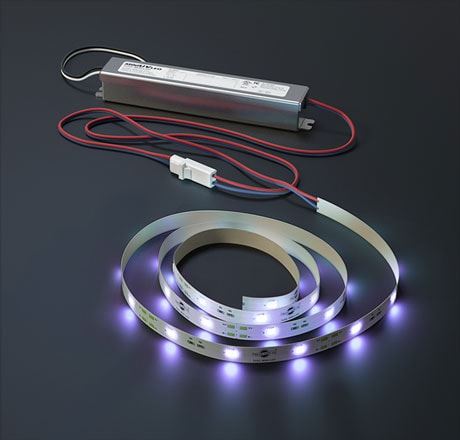 Mini UV LED is the first-of-its-kind UV light LED system for mini-splits and similar limited space applications. Like all A/C systems, mini-splits are prone to internal mold growth and microbial contamination, particularly on and near the blower wheel. The LED light strip in Mini UV LED is designed to sterilize surfaces while having no impact on plastic materials.
BENEFITS
• Maintains a clean mini-split system
• Fights mold on blower wheel
• Reduces maintenance costs
• Extends life of mini-split system
• Improves indoor air quality
FEATURES
• Fits mini-split & ceiling cassette A/C systems
• UV LED spectrum is safe for eyes & plastics
• Adhesive LED strip is trimmed to length
• 120-277 VAC power supply
• 50,000 hour+ expected LED life
• 5 year warranty on all parts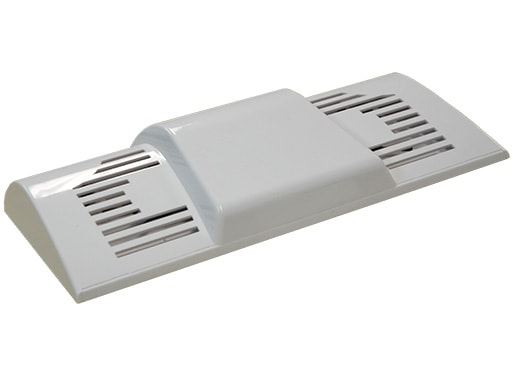 The RGFCLEAR SKY Continuous self-cleaning Ion Generator for In-Duct HVAC units was developed to produce bi-polar ions in the conditioned space of homes and commercial buildings. This system has separated quad ion emitters for superior bi-polar ionization. The RGFCLEAR SKY reduces particulate, allergens, smoke, bacteria, viruses and mold spores. This unit is designed to be mounted in the HVAC air handler and installed using its no tools required magnetic mount for quick and easy installation. The RGFCLEAR SKY is a good air quality solution for the budget minded consumer.